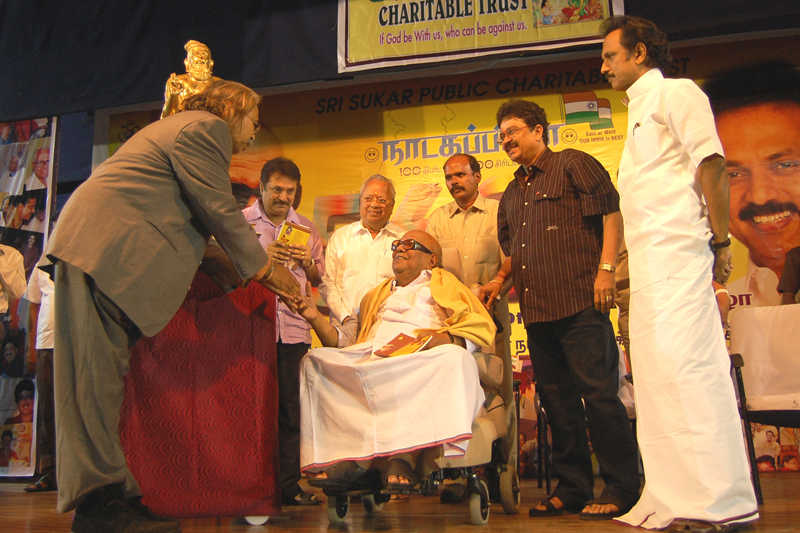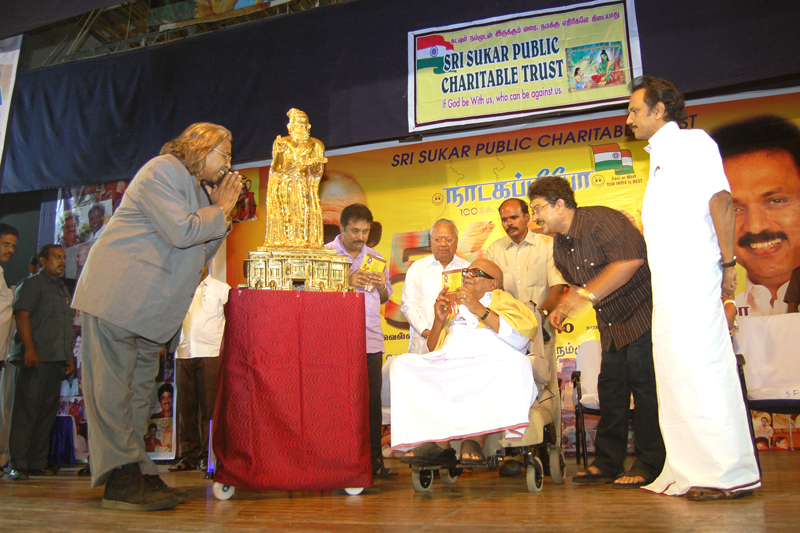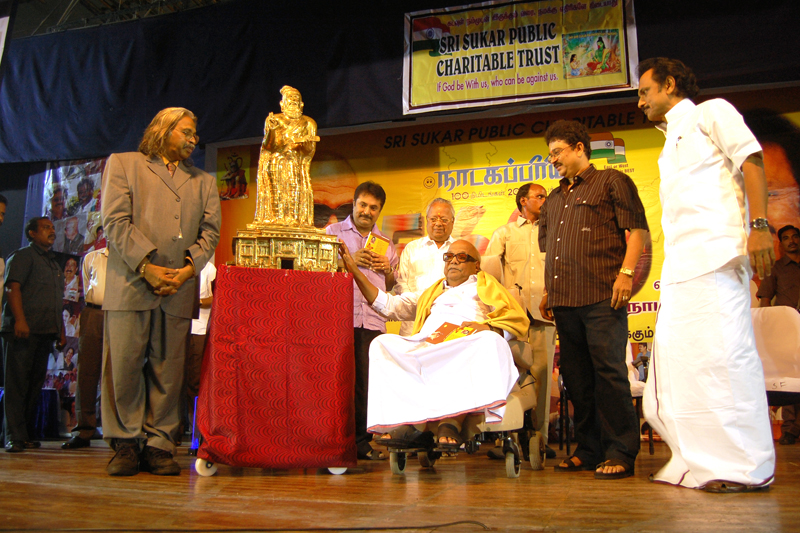 The Statue of Thiruvalluvar, the Divine Poet of Tamils is to be unveiled on July 3, 2010 at 8321 Cherry Lane, Laurel Lakes Executive Park. Laurel Maryland 20707
United States of America at 11 AM.
As a prelude, Dr.Kalaignar, the Chief Minister of Tamilnadu is blessing the Statue on May 7, 2010 at Narada Gana Sabha, Chennai.